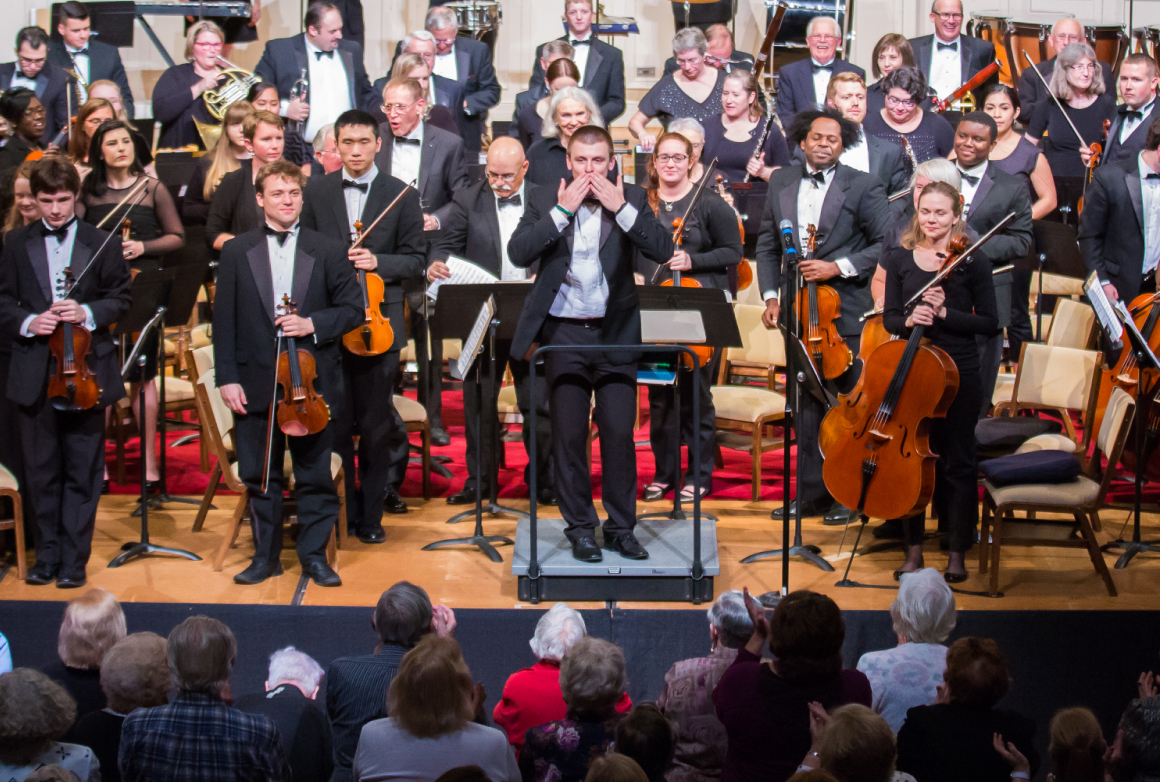 Music for you
The Summerville Orchestra is comprised of amateur and professional musicians from Summerville, South Carolina and the surrounding Charleston area. The group specializes in pushing the boundaries of orchestral music to provide culturally relevant, entertaining, and accessible concerts for people of all ages.
Our story
Meet the orchestra
About our events
Ameriprise Financial
Subscription Series
A 5 concert, ticketed series
at Summers Corner  Performing Arts Center
For ticketing information please
click here 
or call 843-873-5339 for information.
The Encore Series
Musical groups featuring our own talented musicians and friends
7-9 pm, various dates throughout the year
Coastal Coffee Roasters 108 E 3rd N St. Summerville, SC 29483
Music Chats with Wojciech
Lively, interactive, multi-media talks at the Dorchester  County Library
Every 3rd Wednesday, 6-7pm Dorchester County Library 76 Old Trolley Rd. Summerville, SC 29485
Upcoming Events
Help keep the music alive
The Summerville Orchestra is a 501(c)(3) nonprofit organization and relies on supporters like you to keep the music going. If you enjoy what we do, please consider donating your money, time, or talent!
Ways to give