Available for your next event
Our chamber groups offer quality live music for your next event. All proceeds go towards strengthening our chamber music program, including purchasing music, instruments, gear, and development for our musicians.
Calling all musicians
Looking to play with other musicians and perform around the Lowcountry? We'd love to have you. Let us know!
Our groups
Summerville Flute Choir
The Summerville Flute Choir is made up of 12 diverse flutists that play flutes of all sizes, ranging from bass flute to piccolo. With a repertoire ranging from classical to Disney to pop, the flute choir would make for a unique addition to your next event! The group is currently fundraising to attend the National Flute Convention in Orlando in August 2018.
Quintessential Strings
Quintessential Strings is comprised of a group of friends who find joy in bringing classical and sacred music to the community. The goal of Quintessential Strings is to bring the gift of music to those who may not otherwise have the opportunity to attend musical events. Members of the group have performed at the Summerville Medical Center, Oakbrook Rehabilitation Center, and Bridges at the Elms.
Summerville Winds
The Summerville Winds is a woodwind quintet comprised of the principal players of the Summerville Orchestra. The group is passionate about performing in the community and local schools to expose children to the instruments and the unique woodwind combination of the quintet.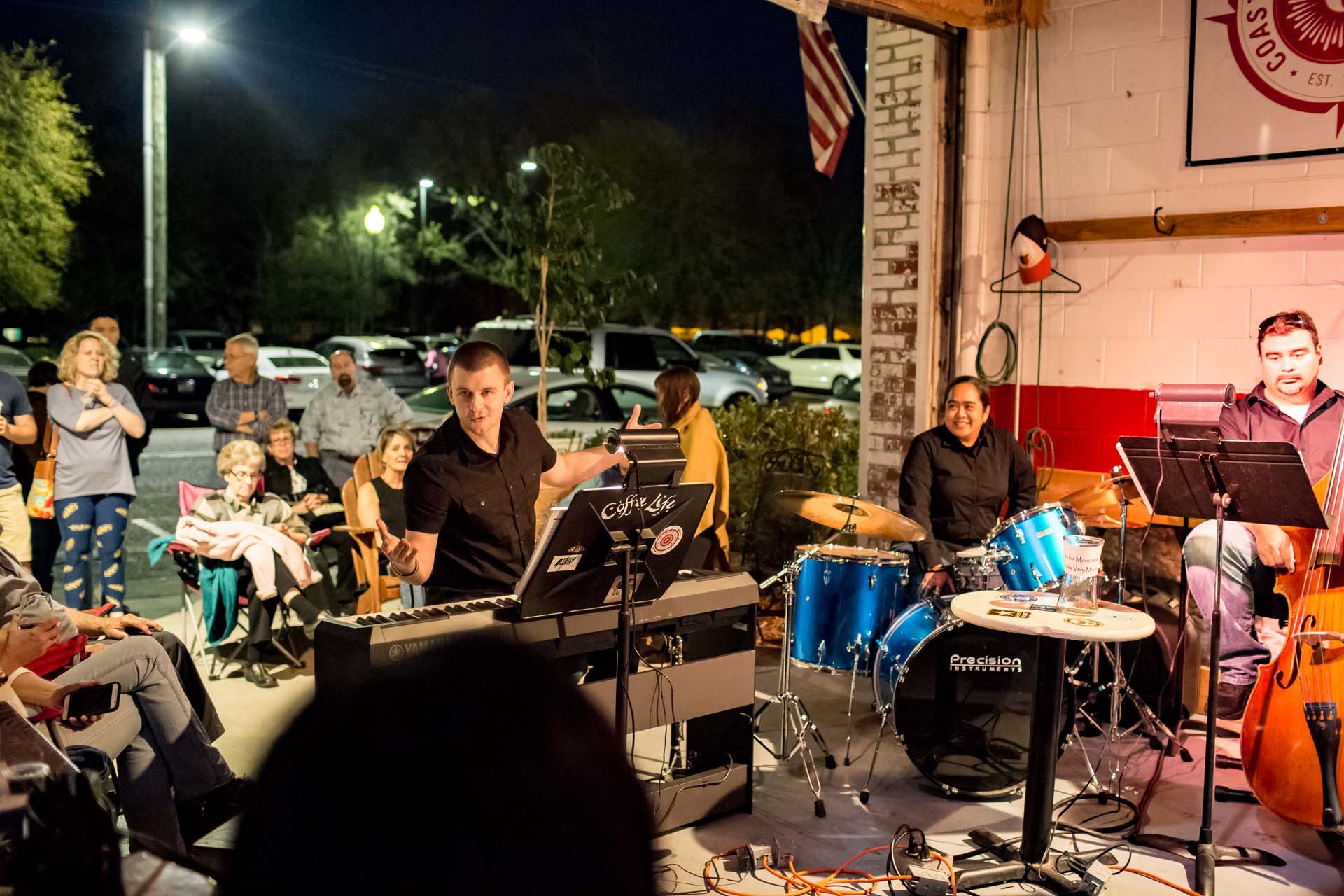 SO Jazzy
SO Jazzy, comprised of 7 Orchestra musicians, performs a wide variety of jazz styles ranging from standard swing/blues to modern pop/rock. Set lists change depending on the performance, so there's something for everyone. There is a huge desire to hear jazz in the Summerville area, and the group is quickly becoming a standard presence in the community.
Our list is growing!
We want to give all musicians in the Lowcountry the opportunity to play chamber music. Interested?